Applications and Uses for Plastic (PVC)
Protective covers
Paint masks
Thread protection
Tool handles and grips
Masking for industrial processing
Dust and moisture barriers
Shipping protectors
Color coding
Connector caps
Decorative end finish
Bolt covers on equipment
Shelf and rack ends protection
Exercise and other equipment
Work benches
Circuit board protection
Component covers
Lawn furniture
Fencing, Gates, Stables, Kennels
Hurricane shutters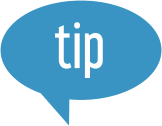 When storm panels are not in use, these caps protect the stud threads and improve the appearance of any home.
Additional Applications and Industries Served
Aerospace, Automotive, Medical, Appliance, Metal Working, Transportation, Manufacturing, Furniture, Recreation, Cargo Handling, Advertising Displays, Circuit Boards, Electronic Devices, Handle Protection, Metal Working, Transportation, Farming Agricultural and Animal Protection, Robotics, HVAC, Telecommunications, Fiber Optics, Hardware Stores, etc. and many, many more.
Custom color matching capabilities using the pantone number system to coordinate with your exterior décor. Many stock colors also available.
Many standard shapes and sizes available. Contact our sales team to discuss your size and shape needs.
Custom Sizes and Configurations available – our In-House Tool Shop provides economical set-up and minimal lead time.
We are ISO 9001: 2015 Certified
Click below for details:
Round PVC Caps: Product Information, or Get A Quote